Tunisian twist
M'Hamsa and green lentils salad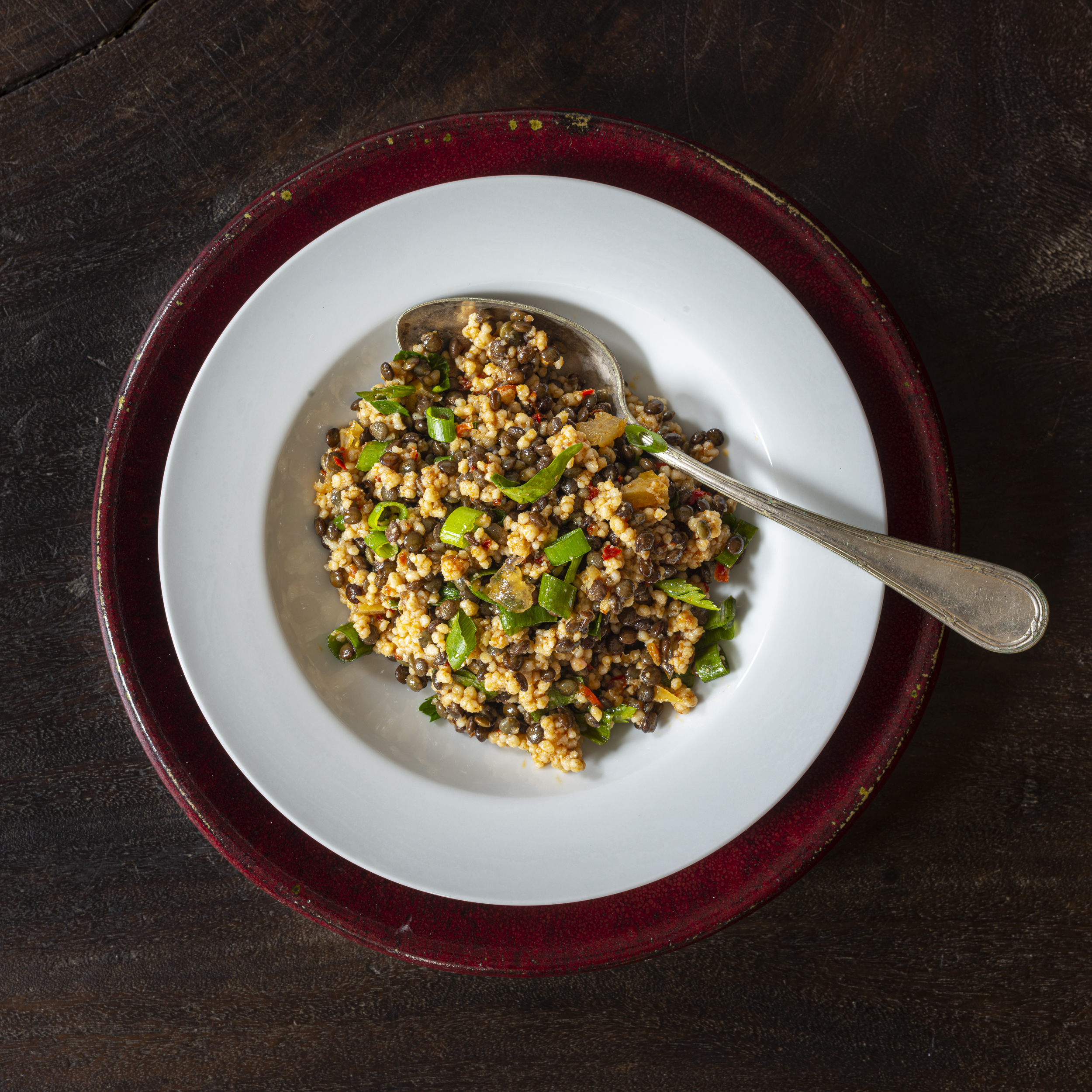 Serves 6 - 8
500g M'Hamsa
250g green lentils
2 sprigs of thyme
1 bay leaf
½ unpeeled onion
4 tbsp extra virgin olive oil
2 tbsp Tunisian sundried tomato harissa
2 natural preserved lemon slices, diced
3 spring onions, chopped
4 sprigs of flat-leaf parsley, chopped
Ground pepper
Cook the lentils in unsalted water with thyme, bay leaf and onion, i.e. ± 20 min. Lentils should remain firm. Drain the excess cooking water and transfer the lentils to a bowl.
Meanwhile cook the M'Hamsa in about 7dl of unsalted water for 7-8 min. Mix with a spatula during cooking. When the beans are still slightly al dente, transfer to a deep dish to cool. Crumble the small grains with a fork.
Combine the lentils and the M'Hamsa, add the other ingredients. Mix and serve cold or slightly warm.
The combination of lentils and M'hamsa is a base that can be embellished in different ways: with diced beetroot, with diced avocado and tomatoes, etc.