Tunisian twist
Kafteji, an iconic vegetable delight made in Tunisia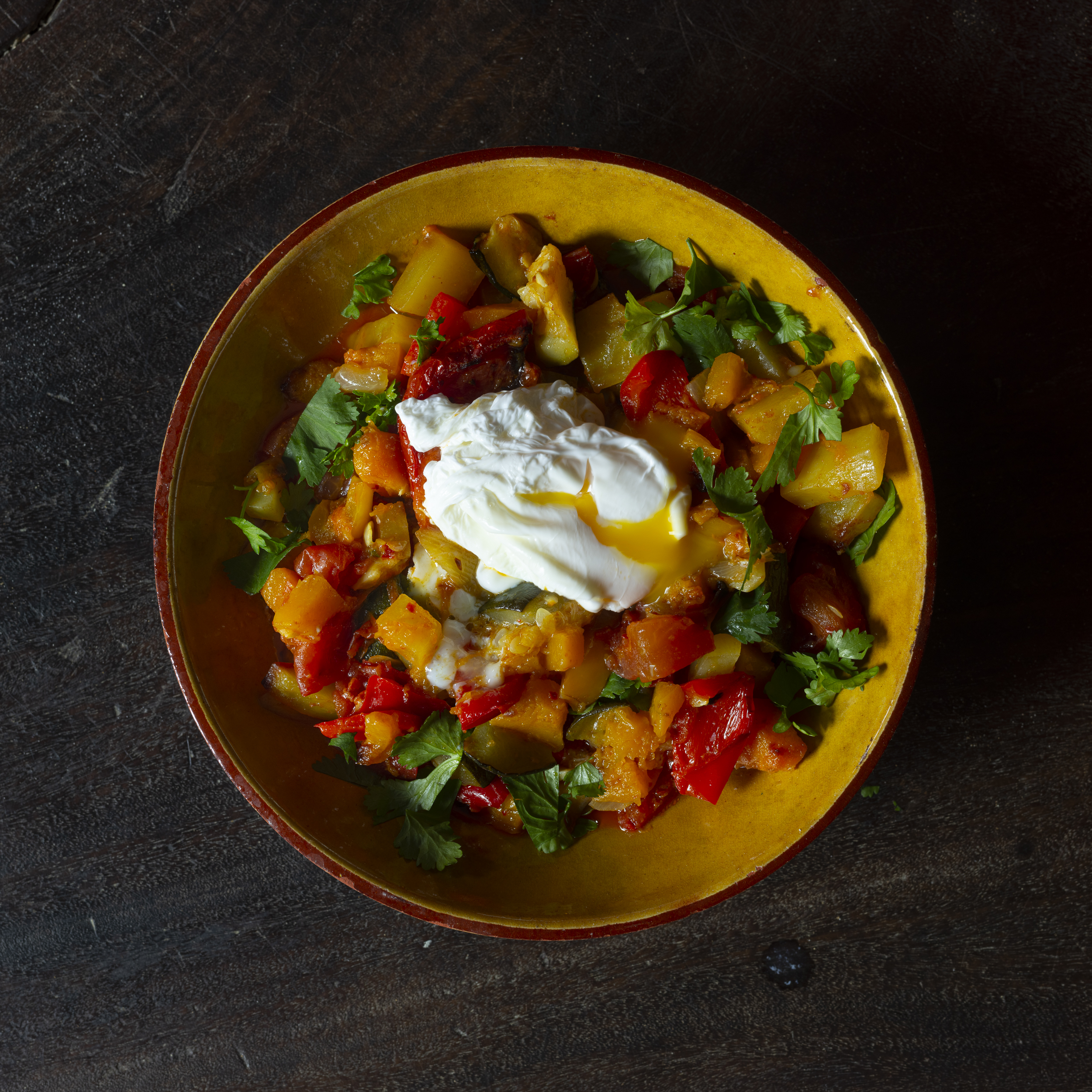 Serves 4 to 6
12 cl extra virgin olive oil
1 tbsp traditional harissa or sundried tomatoes Harissa
450g pumpkin
350g potatoes, peeled
350g zucchini
2 peppers
400g tomatoes
150g onion
5 garlic cloves
Chopped parsley
4-6eggs
1 onion
salt
To serve : onion rings, parsley, poached eggs
It is unthinkable to remove the kafteji from the repertoire of Tunisian cuisine as this vegetable dish symbolizes the flavors of the country. So much so that we exchange the best addresses where to enjoy it as a dish or, in a rogue way, in the form of a filled sandwich with or without meat.
Dice (± 1 cm) pumpkin, potatoes, zucchini, peppers (without seeds), tomatoes, onion. Add minced garlic cloves.
Mix everything with traditional harissa or sundried tomatoes Harissa by Les Moulins Mahjoub and extra virgin olive oil.
Season with salt and bake in the oven at 180°C for about 30 min. Stir occasionally.
Serve with chopped parsley, a few slices of raw onion and a poached egg.
Bon appétit!